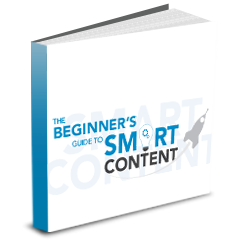 Denver, CO (PRWEB) November 18, 2014
Today Quark Software Inc. made available The Beginners Guide to Smart Content, a free eBook that presents an overview of why and how XML is now ready for mainstream content creators.
Download "The Beginner's Guide to Smart Content" here: http://www.quark.com/smartcontentebook.
For decades technical writers and technical publishers have reaped the benefits of XML to lower the cost and effort associated with creating, managing and reusing content across multiple output formats. Now, with the introduction of Smart Content, business users and subject matter experts can easily adopt XML in order to keep up with consumer demand for high-value communication.
Download the free eBook The Beginners Guide to Smart Content to access a look at the evolution of XML and Smart Content, with chapters that include:


What is Smart Content?
A Brief Primer on Publishing Processes
The Cost of Smart Content
Who Else Is Using XML for Document Production?
Whats Wrong with XML?
Smart Content Details
12 Reasons to Adopt Smart Content
About Quark Software Inc.

Quarks software enables organizations of all sizes to meet customer demand for engaging, relevant communications when, where, and how they want them. Our solutions combine the power of XML with flexible layout and design to automate the delivery of customer communications to print, Web, and interactive experiences on the latest digital devices. Financial services firms, manufacturers, and governments around the world rely on Quark solutions to elevate customer communications to new levels, reduce time to market, and lower costs.
# # #
Quark and the Quark logo are trademarks or registered trademarks of Quark Software Inc. and its affiliates in the U.S. and/or other countries.